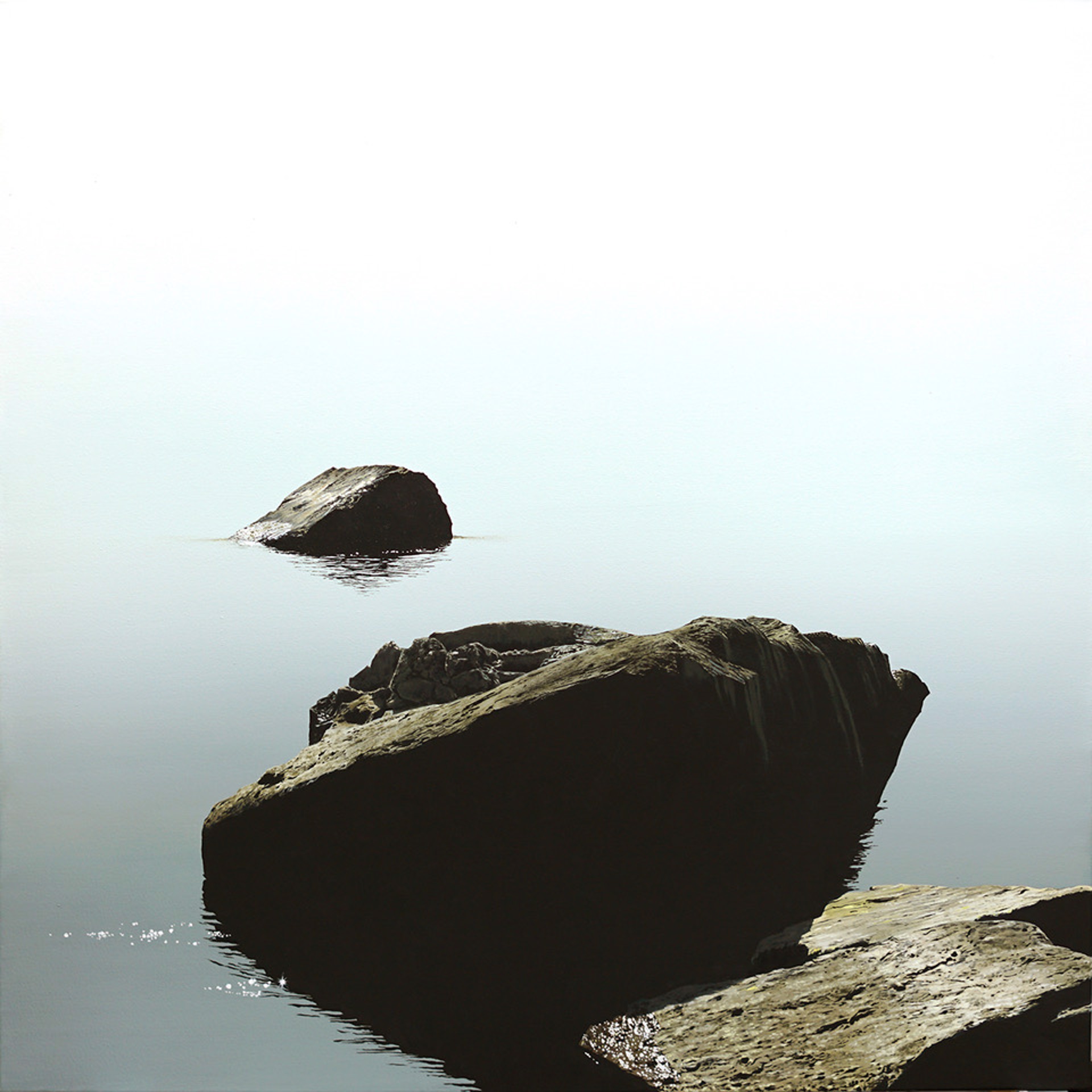 Flynn's background in graphic design is clearly evident within several characteristics of his work. The tranquil backgrounds are chosen as flat color fields, achieving a subtle conversation between complementary tones. The iron, stone, or ice elements are employed fundamentally as lines and shape, providing compositional narrative as characters within the scene. The absence of life within the work heightens both the spare nature of the design and the sensation that one is viewing a threshold between worlds.
Although Flynn's paintings are firmly seated within a contemporary ideology, he has chosen to render the work with a high degree of realism. By doing so, he has brought the surreal calm of the composition into the rational world of the viewer.

A sophisticated presentation of form, tone and space.