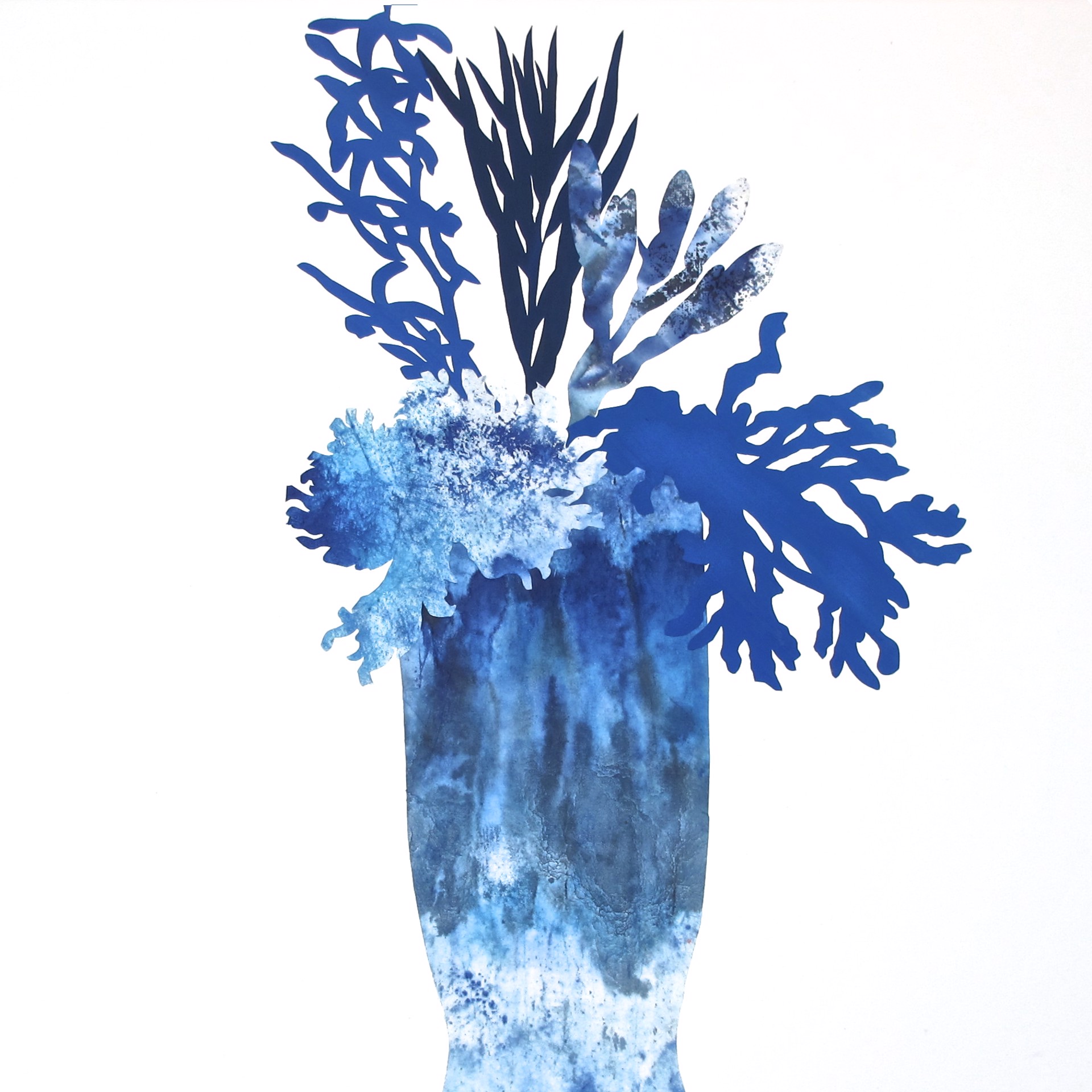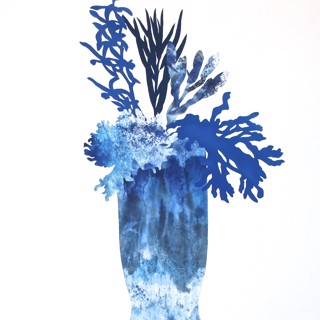 Deborah Weiss is a painter and printmaker. Both her paintings and prints have been widely exhibited throughout the United States. Her work has also been included in international exhibitions including China, Sweden, Italy, England and Denmark. Weiss' works are also included in numerous private and corporate collections. She was born in New York and now maintains a studio and residence in Connecticut.
Artist's Statement
My work has always been nature based. "Blooms" is a celebration of the contemporary botanical image. I have used my
own dyed and painted papers for these hand cut collages. Choosing to interpret the textures and organic shapes in blue and white is
in reverence to the rich history of this color pairing. First in China and later in Europe, blue and white wares were treasured. Taking the
bloom formations a step further, I am also pursing multiple color palettes and the inclusion of vintage papers.